Research Automation
Reduce sales and marketing costs
Sales and marketing has never been more important and under more pressure to deliver. We help you drive revenue while running lean and mean.
The Problem
Your team spends time finding information, instead of selling and making campaigns
Innovative GTM teams have large tech stacks, but still rely on ad-hoc list building and self sourcing accounts. You struggle with data from the CRM, sales operations, and 3rd party data vendors seen as untrustworthy and not fit for purpose. This is taking time away from prospecting and putting growth targets at risk.
The Solution
Automate fact finding across sales and marketing
Tactic crunches the entire internet, so that you can automate manual research, consolidate data vendors, and eliminate ad hoc scraping scripts.
Increase sales efficiency
Manually searching for, logging, and evaluating data takes precious time away from sales teams. With thousands of specific search queries automated by Tactic, salespeople can focus solely on reaching and speaking with prospective customers.
Increase marketing ROI
Significant proportions of marketing budgets are lost pouring dollars away advertising to the wrong audience. With smarter targeting, you can invest with comfort knowing your campaigns are being seen by the right people.
Increase trust in data
When different business functions can visualise where data has come from and understand its relevance and context in a user-friendly interface, confidence is built. Get alignment and adoption across sales, marketing, partnerships, and RevOps.
This is how we help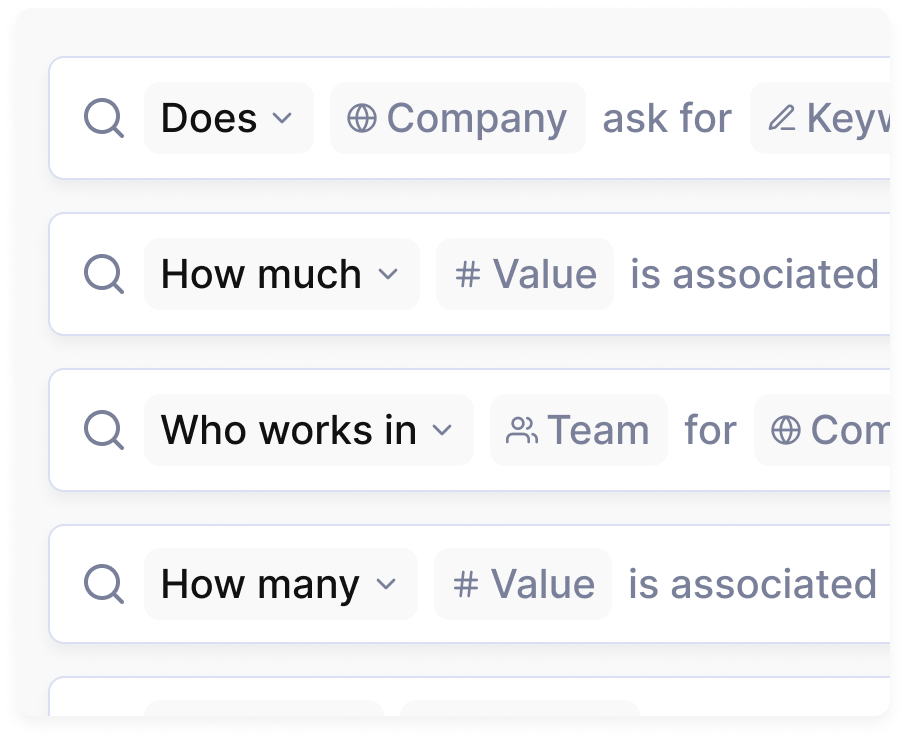 A search engine for everything
You can finally close all your browser tabs, because Tactic will search for insights across the whole web including annual company reports, T&Cs, 'about us' pages, LinkedIn, Zoominfo, nestled PDFs, job posts and more.
Adjustable reports
You can be agile with your data, curating reports from your Tactic results in just a few clicks to have the relevant people and keyword insights to hand while you're on a sales call or designing your outbound messaging.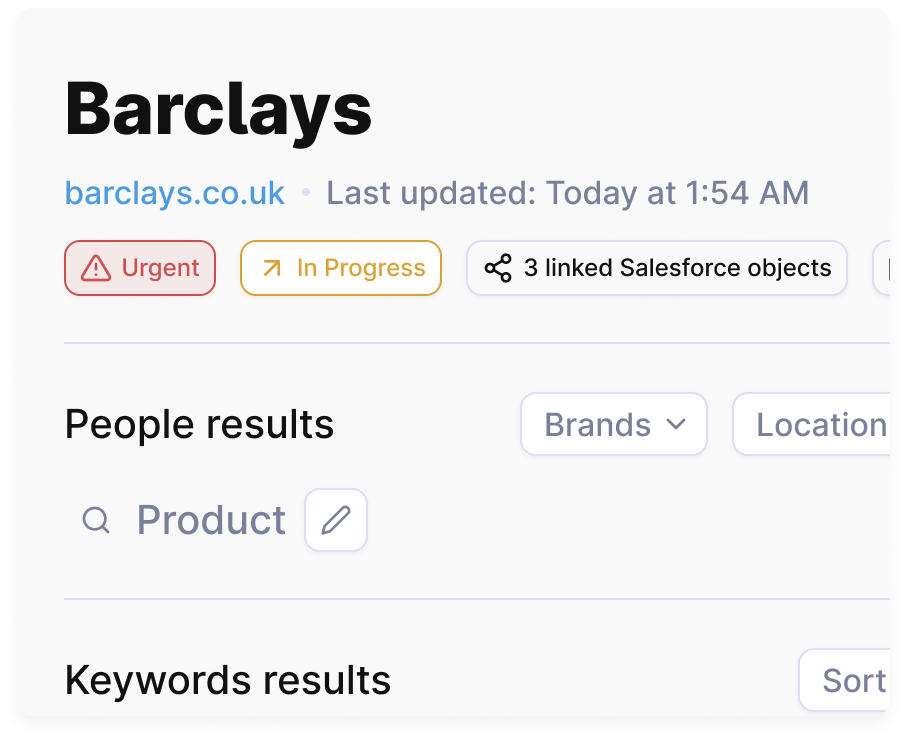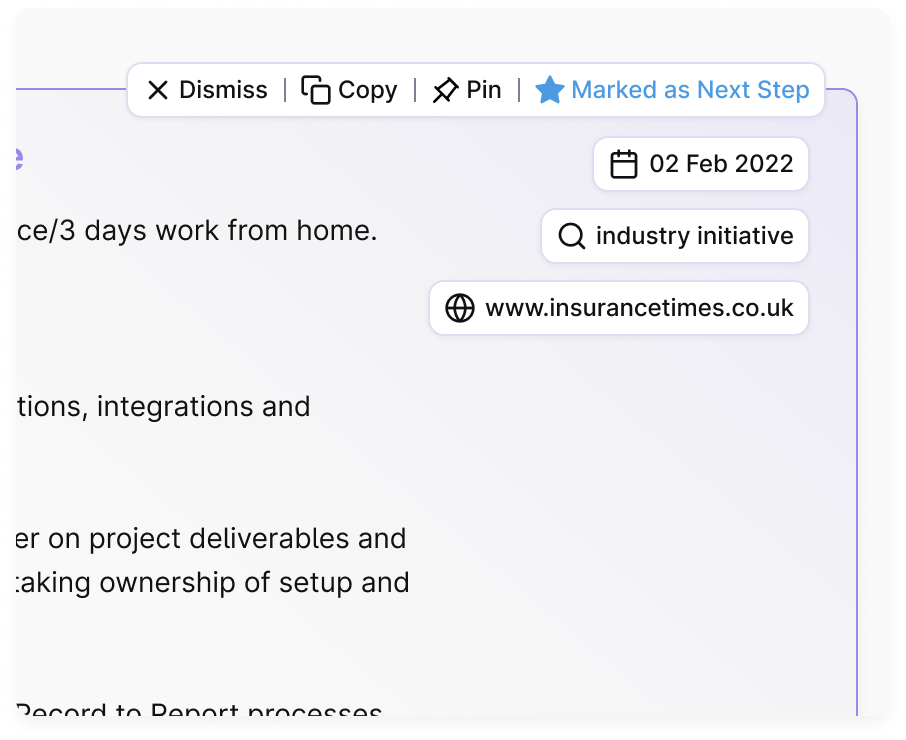 Set up the next steps
You can set up Tactic to automatically trigger account prioritisation within Salesforce, email campaigns and updates to your call list based on any updates to your insights when you re-run your project.
Tactic for Marketing
Build accurate targeted audiences
Increase inbound conversion
Launch campaigns with confidence
Improve cost per acquisition
Learn More
Tactic for RevOps
Clean data into viable accounts
Expand market with new segments
Increase all-bound conversion rate
Budget your hiring
Learn More
Ready to see Tactic in action?
Book a personalised demo of Tactic