Research Automation
Smarter target accounts
Revenue efficiency has never been more important. The best tool to increase efficiency is to have every customer facing team focused on high propensity accounts, all the time.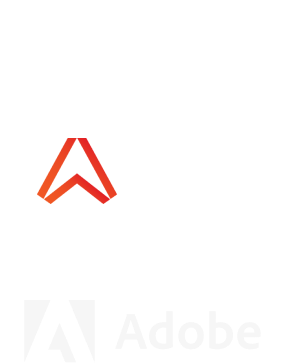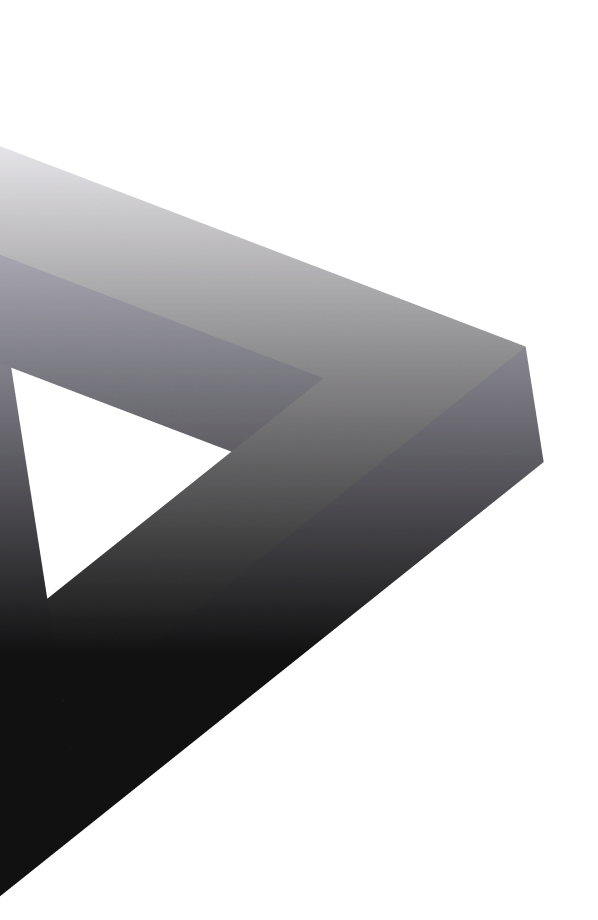 The Problem
You don't know your best targets, leaving you with high activity but low pipeline.
Modern GTM teams struggle with an excess number of tools – they use up to 17 data vendors only to source accounts.
Different teams own different vendors, and there is no shared source of truth.

Most data vendors only give you high level, generic attributes like industry and revenue range, instead of data points for each of your ideal customer criteria.

It's almost impossible to iterate on what insight you push into your CRM without a complicated procurement process.
This lowers marketing ROI and created manual data work for each sales rep.
The Solution
A smarter target account list that matches your ideal customer criteria.
Get an unlimited selection of data attributes on Tactic, and enrich your CRM at scale. This way, you can find high fit accounts that match every single on of your ideal customer critieria.
Increase pipeline
Know who to reach, when and why: when your CRM is fully enriched with your exact criteria to identify high fit accounts and the right insights on that company, prospecting improves exponentially
Increase marketing ROI
Pre-launch data cleaning and list building is time consuming. With a constantly updated and enriched CRM you can spend time converting them instead.
Sales/marketing alignment
When data is inaccurate and siloed, different functions develop their own workarounds. The result is different teams targeting different accounts at different times. When all GTM teams have the same data, alignment and ROI increases.
This is how we help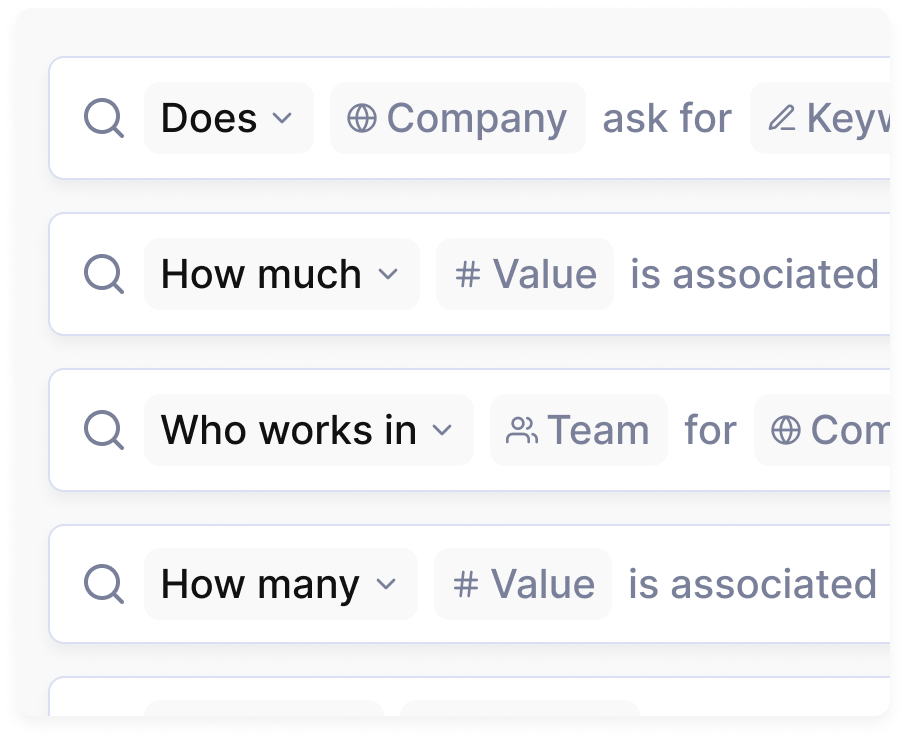 A search engine for everything
You can finally close all your browser tabs, because Tactic will search for insights across the whole web including annual company reports, T&Cs, 'about us' pages, LinkedIn, Zoominfo, nestled PDFs, job posts and more.
Adjustable reports
You can be agile with your data, curating reports from your Tactic results in just a few clicks to have the relevant people and keyword insights to hand while you're on a sales call or designing your outbound messaging.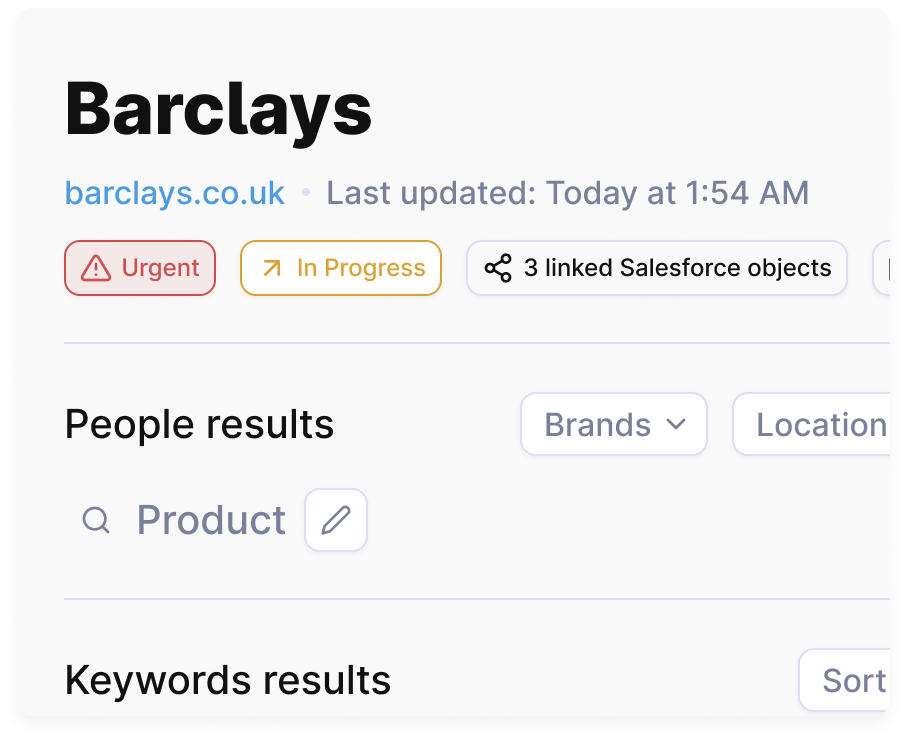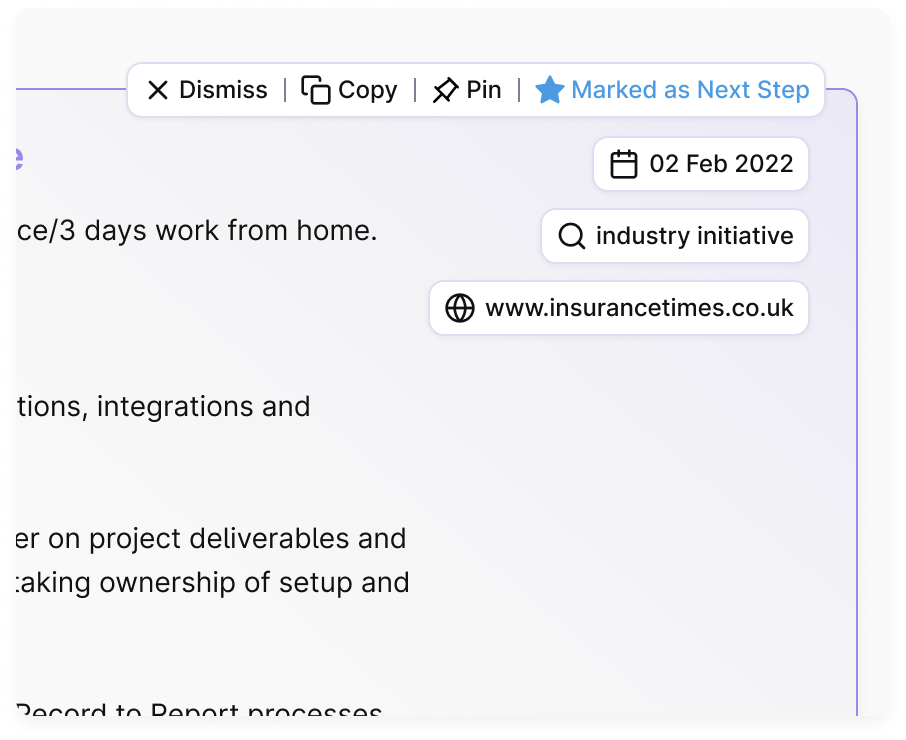 Set up the next steps
You can set up Tactic to automatically trigger account prioritisation within Salesforce, email campaigns and updates to your call list based on any updates to your insights when you re-run your project.
Tactic for Marketing
Build accurate targeted audiences
Increase inbound conversion
Launch campaigns with confidence
Improve cost per acquisition
Learn More
Tactic for RevOps
Clean data into viable accounts
Expand market with new segments
Increase all-bound conversion rate
Budget your hiring
Learn More
Ready to see Tactic in action?
Book a personalised demo of Tactic