GoCardless increases pipeline efficiency by 40% with Tactic
Headquarters
London, United Kingdom
Industry
Payments and fintech
+40%
increase in pipeline efficiency
+79%
increase in ACV
+2.7m
increase in relevant CRM data points efficiency
GoCardless is a global leader in direct bank payment solutions, making it easy to collect both recurring and one-off payments directly from customers' bank accounts through direct debit and open banking.
The GoCardless global payments network and technology platform take the pain out of getting paid for 70,000 businesses worldwide, from multinational corporations to small businesses.
Each year GoCardless processes over US$30 billion of payments across more than 30 countries. GoCardless is headquartered in the UK, with additional offices in Australia, France, Germany and the United States.
GoCardless is accelerating its open banking strategy. Over the past 18 months it has launched its open banking-enabled Instant Bank Pay feature across multiple markets, as well as Verified Mandates, which combines AIS with direct debit to prevent fraud.
And, explains Jody Clark, GoCardless' Global VP of Sales Development, a clean and expanding list of high fit accounts globally is key to achieving this goal:
"Great data enables us to direct our sales and marketing efforts towards the right accounts at the right time, maximizing efficiency in our investments."
"By targeting companies with key ICP characteristics instead of traditional firmographic factors like industry, it enables us to focus on companies that will be successful using GoCardless."
Ideal customer accounts, at a global scale
GoCardless turned to Tactic to build target account lists that scores and ranks companies based on 30+ completely customized characteristics. Characteristics such as companies with a recurring revenue model, self-serve portals, or recent digital transformation initiatives.
"Standard company attributes like industry and revenue do not uncover the real size of our opportunity at GoCardless. We needed customized attributes and triggers unique to our proposition.", said Jody.
"Without Tactic, we lose time from sales teams manually sourcing this data, lose marketing budget from suboptimal targeting, and create operational headaches managing multiple data vendors."
"In a matter of weeks, we were able to specify 30+ custom characteristics for each of our five global markets, then we cleaned and enriched over 100,000 accounts in our CRM," explained Jody.
"We've seen our pipeline efficiency increase by 40% in Q2 2022 alone, thanks to working with Tactic and the customized data it delivers."
On the back of such strong results, GoCardless has enabled all its Sales Development Representatives and Account Executives to use Tactic to transform the way GoCardless sales teams personalise outreach at scale.
Tactic's research reports show salespeople the most relevant and recent triggers for outreach. Managers can configure the reports to guide their teams.
For example, in the UK market, a company launching a new digital product is a key trigger. Tactic crunches the internet to find these specific triggers, so that reps can see this information directly in Salesforce, replacing hours of manual Googling and data entry.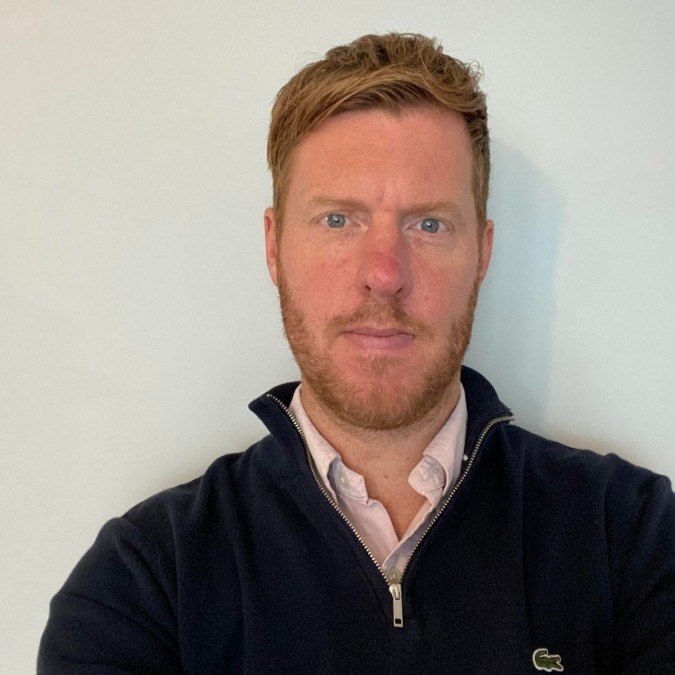 "Tactic is truly an extension of our data capability, and enables us to deliver high quality data to sales, marketing, customer success, partnerships, and more with a small team."
— Jody Clark, Global Vice President of Sales Development
Data automation increases pipeline efficiency
In the first quarter of implementing Tactic, GoCardless saw a 79% increase in average contract value. They enriched 100,000+ accounts in Salesforce in a more cost effective and efficient way than managing multiple data vendors and data pipelines, adding 2.7m new, clean and relevant attributes into their CRM.
Building upon the successful target accounts use case, GoCardless expanded its use of Tactic's data automation across their go-to-market strategy.
ABM and major account teams now use Tactic to get deep insight into subscription revenue at large Fortune 100 companies.
Demand generation teams build highly targeted audiences in hours, not weeks. Partnership teams are able to prioritize their focus to accelerate new partner acquisition.Customer success teams get new signals to complement product usage, driving net dollar retention and Account Executives can finally spend their time prospecting, not researching.
A partnership to be proud of
Jody believes GoCardless' experience shows the true power of putting data at the centre of go-to-market strategy.
Reflecting on the success of GoCardless with Tactic, Jody highlights the close collaboration between the two companies.
"With Tactic, GoCardless has a true partnership. We work closely together to understand future challenges and opportunities, then solve them with data. "
"Tactic is truly an extension of our data capability, and enables us to deliver high quality data to sales, marketing, customer success, partnerships, and more with a small team. We get constant input to Tactic's product roadmap in order to grow together."
Looking to the future, GoCardless is excited about partnering with Tactic as it evolves its go-to-market data to increase revenue efficiency.
Jody concludes, "Our sales engagement provider performed an industry wide comparison, and GoCardless' pipeline generation metrics came out on top of all companies. This proves that data-driven personalisation at scale works at a fantastic level, and Tactic is the key enabler of that success."
Ready to see Tactic in action?
Book a personalised demo of Tactic