Actionable insights to win more deals, more efficiently
In this market, you can't afford to guess. Know every relevant detail about your customers and scale revenue efficiently.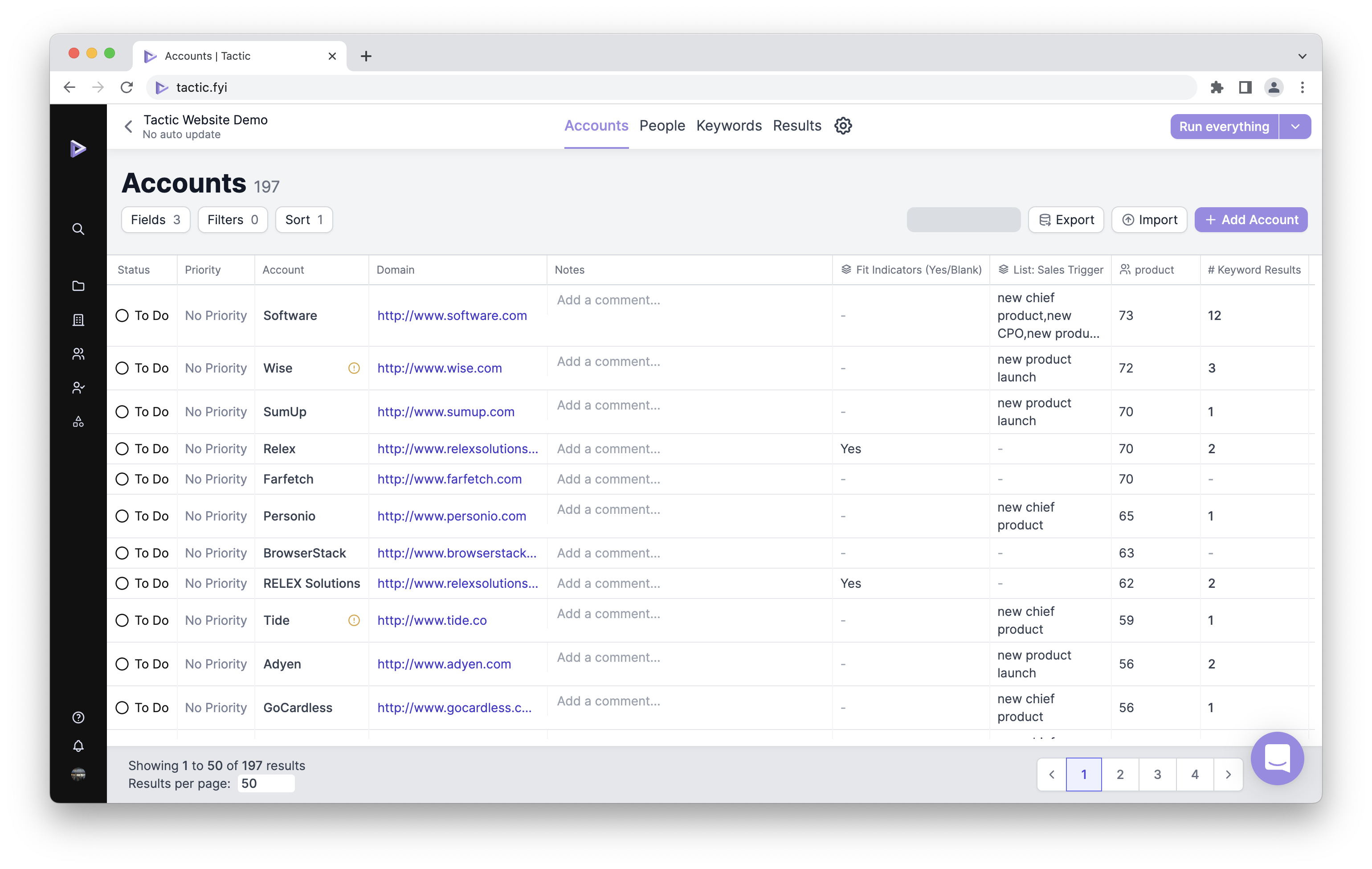 How it works
Tactic extracts signals from the internet, your Salesforce, and any 3rd party API, so that you can automate manual research, consolidate data vendors, and eliminate ad hoc scraping.
Tactic captures the most comprehensive set of third party account data in the industry — company databases, Google, job postings, annual reports, and more — basically anywhere your customers write about themselves. It saves your team valuable time.
See the product →
What Tactic enables
Customisable data helps you capture granular account and prospect attributes to better target your sales, marketing and customer success.
Targeting automation
Better target accounts
Source every account, team, initiative and prospect in your TAM. Clean and enrich them with a customised, unlimited selection of data.
Score, qualify and segment every company on the planet.
Distribute the right segments to the right channel: inbound, outbound, partners, product-led and more.
Replaces self sourcing accounts, ZoomInfo/Crunchbase/BVD, data outsourcing, data quality projects.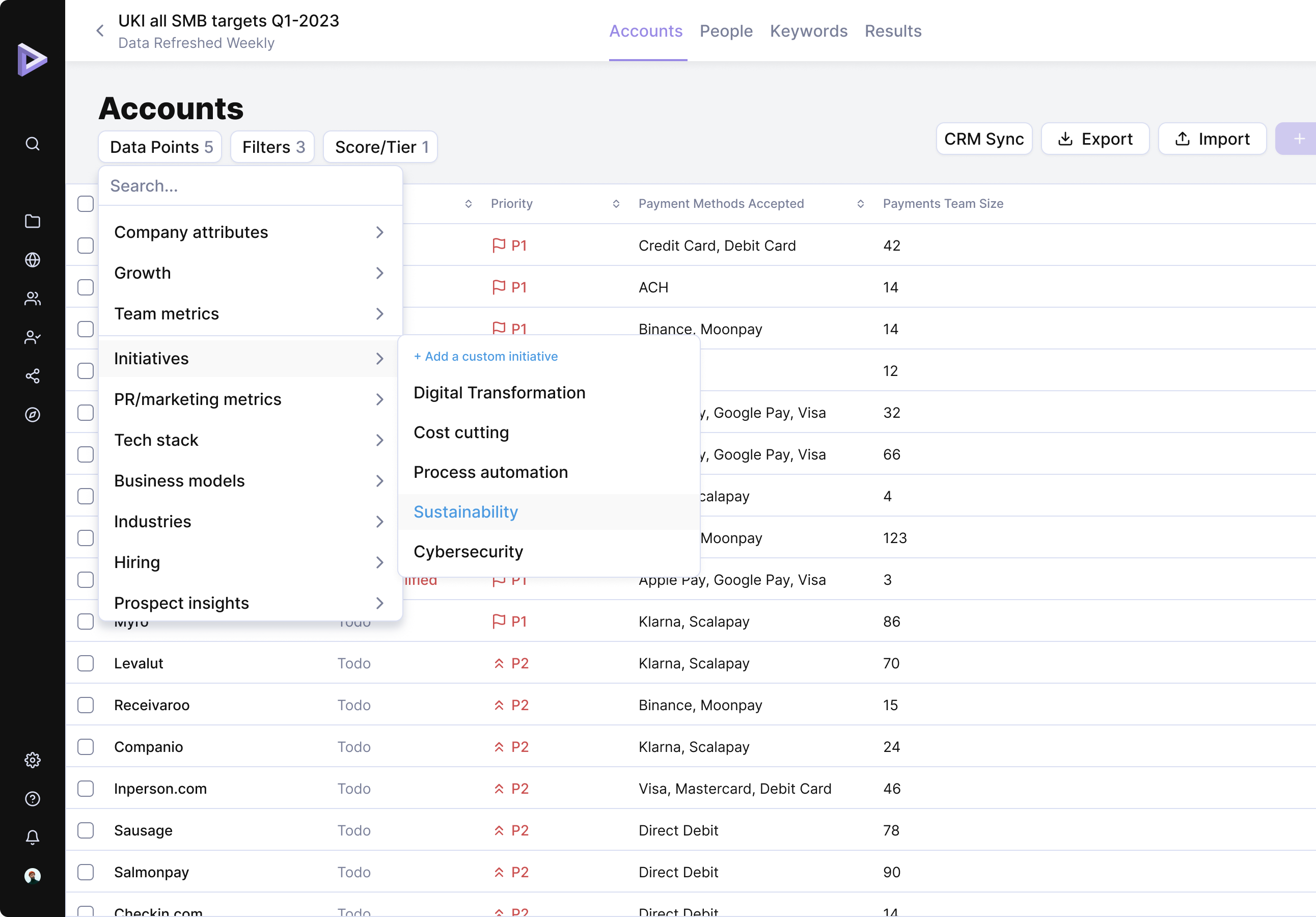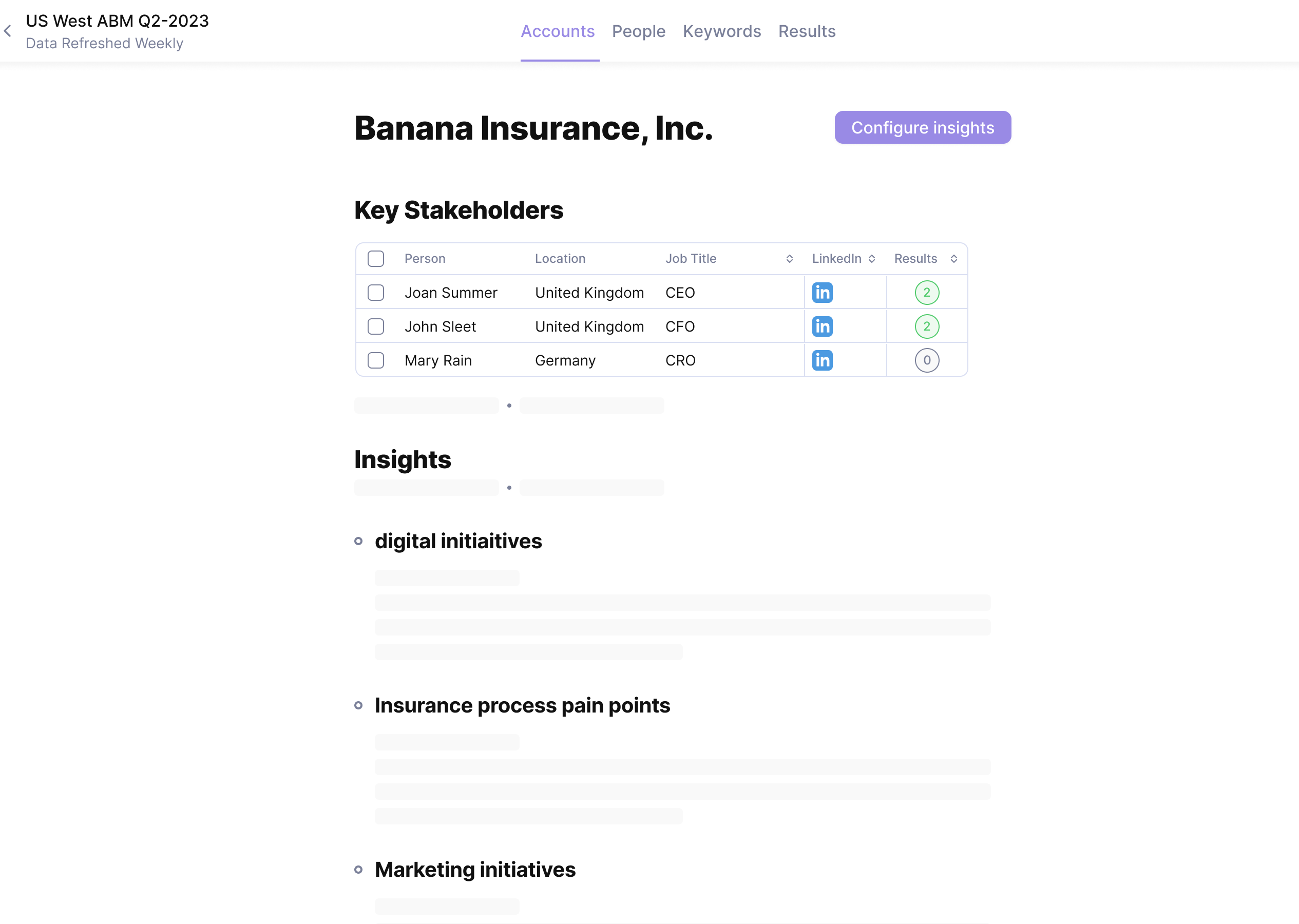 Engagement automation
Personalise every buyer interaction
Prioritise accounts based on propensity to buy, ACV, triggers and intent.
Engage them using detailed insights on goals, pain points, and initiatives of each prospect.
Close more revenue by building relationships with the entire buying committee and connecting your solution to the buyers' strategy.
Replaces scraping event lists, media monitoring, ABM agencies, manual account plans and maps, territory prioritisation spreadsheets.
Optimisation automation
Apply learnings quickly
Replicate high performing reps and campaigns. Find new attributes and signals to increase win rates and ACV. Deploy findings into your territory plans, marketing strategies and sales tactics.
Accelerates strategic revenue operations projects, territory planning and book building.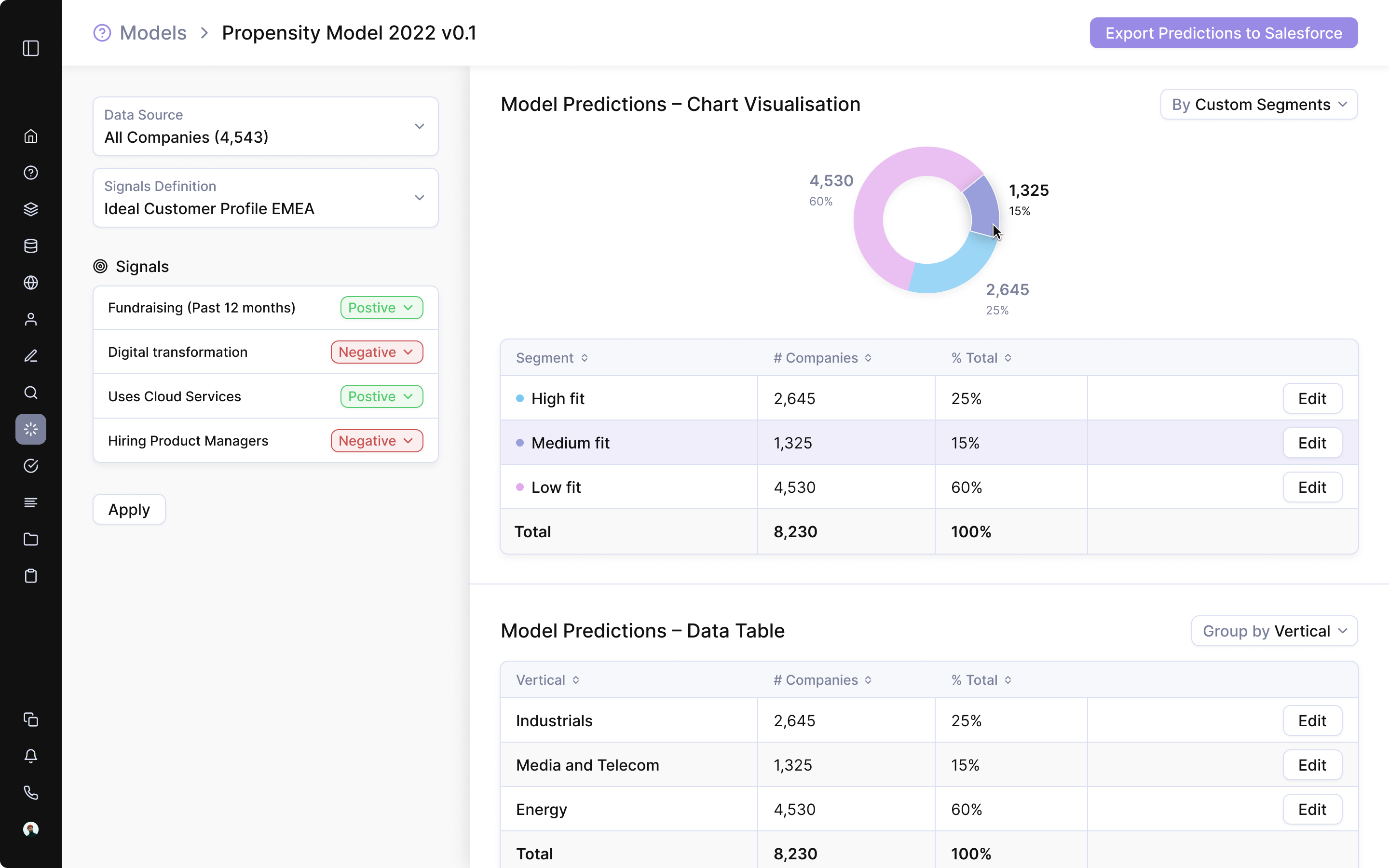 "Tactic is truly an extension of our data capability, and enables us to deliver high quality data to sales, marketing, customer success, partnerships, and more with a small team."
— Jody Clark, Global Vice President of Sales Development
Ready to see Tactic in action?
Book a personalised demo of Tactic